Hello Everyone!!
Welcome to MY Birthday Hop!
AND check out my new BLOG! (Candace made it over!

THANK YOU!)
:)
I am over the moon excited!
I just want to start by saying I have the most AMAZING and SWEET crafty friends! I am so thankful to have them in my life!
So a
HUGE
THANK YOU!!
to everyone who contributed to the hop and another
HUGE THANK YOU

to everyone for stopping by to visit today!
:)
Today we are Celebrating

MY

Birthday!

AND
I need to wish a very special mini-Jaded Blossom DT member (Michelle's daughter)

LILY

a very

HAPPY BIRTHDAY!

Today is her birthday too!! We are birthday buddies :0)
If your here from my sweet crafty friend KIM, then your in the right place. If not, you may want start at the beginning so you don't miss any of the AWESOME projects!
Here is what I made:
I felt kinda silly making a birthday card for myself--so I made a card for my "twin cousin" who's birthday is also today!
I used Jaded Blossom's Layered Frame and Journal Die for the solid blue piece and then used the Flag Die 2 for the flag.
The sentiment is from Sweet Birthday Wishes.
Topped it off with a little On the Edge Lemonade Rumple Ribbon from LoveBug Creations and some bling :)
This sweet adorable bear was made by

ANNIE KELLY

especially for me! It was made from a photo I sent her of the teddy bear I have had since I was 3...Penelope! And in all her AWESOME CRAFTY TALENT Ann made her an SVG file!
And I have great news!
You can get your very own FREE FILE of Penelope by clicking HERE UNTIL FRIDAY JULY 12th! <3
All I ask is that you make sure to THANK Annie for the file :)
and make sure to post any projects you might make with the file! I know I would love to see them!
$15 Jaded Blossom Gift Certificate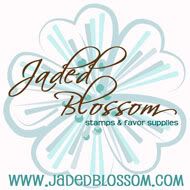 $15 SVG Cutting Files Gift Certificate
And some

FREEBIE SVG Cutting Files

as you hop along, that will be available for

24 Hrs Only

! So make sure you

h

op

along and

c

omment

through all the blogs for a better chance of winning! I am the last stop on my birthday hop! I want to give a shout out to the sponsors of the hop JADED BLOSSOM & SVG CUTTING FILES

THANK YOU SO MUCH! :)

Thank you everyone for all the birthday wishes and thanks again to my awesome friends and DT sisters for all the projects today! You girls are the best of the best!!

Hop Line Up

Michelle

Candace

Ann

Jamie

Kate

Ashley

Jaymie

Trixie

Jenny

Kim

Crystal